At Altoida, you will work with the world's most passionate engineers and scientists with one common goal—creating a product that provides better brain health for all. We are always looking for innovative, out-of-the-box thinkers to join our diverse and collaborative team.
PLEASE NOTE: Altoida does not accept unsolicited resumes from individual recruiters or third party recruiting agencies in response to job postings. No fee will be paid to third parties who submit unsolicited candidates directly to our hiring managers. All candidates must be submitted by approved Altoida vendors who have been expressly requested to make a submission by our Talent Acquisition team for a specific job opening. No placement fees will be paid to any firm unless such a request has been made by the Altoida Talent Acquisition team and such candidate was submitted to the Altoida Talent Acquisition Team.
Our Altoida family is united by 5 core principles: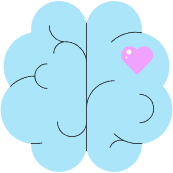 We are data-first: Data isn't a buzzword to us; it's at the core of our technology and in the DNA of our decision-making processes.


We are relentless: We know the impact our work will have on the world and are in pursuit of extremely lofty goals—we don't settle at "good enough."


We are innovative: Our founders, executives, and early team members are united by a love of thinking differently and seeing groundbreaking ideas come to life.


We are thoughtful: From the way we treat each other to the way we unpack tough problems, we are considerate, respectful, and holistic.


We are adaptive: In a high-tech world, nothing is set in stone—we recognize and embrace that in our strategy and culture.

CONNECT WITH US